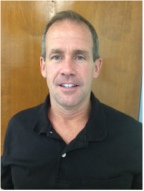 James Kelly, M.Ed., C.A.G.S.
Social Learning Clinician/
Executive Functioning Coach
Jimmy has worked for twenty years in special education, and with adults with disabilities. He holds a Masters degree in Special Education as well as Master's degree in School Administration. Jimmy has spent twelve years in the classroom educating students with emotional dysregulation, conduct disorders, and Autism.
For the past five years Jimmy has served as the High School Program Director for a Collaborative in Massachusetts; overseeing six high school programs comprised of more than two hundred students from sixty five districts. Jimmy manages over one hundred forty staff working with challenged staff, each day.
Jimmy maintains professional certification in Choice Theory/ Reality Therapy. He is an expert trainer of professional staff in behavioral intervention and deescalation strategies.
At Learning Solutions Jimmy coordinates Teen/Adolescent Social Outing Groups, facilitates Intake Interviews with prospective students to determine compatible group placement, and facilitates Social Learning Groups for ages 3-18 years. Jimmy also provides Social Mentoring/Coaching services through an individual (1:1) model, either in office or community based, with teens and/or adolescents struggling socially.
Contact Jimmy at
jkelly@learningsolutionsforme.com
---