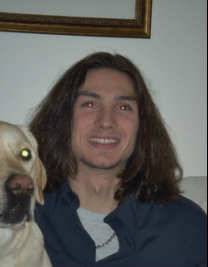 Mike Needre, AS
Office Manager/Social Learning Coach
mneedre@learningsolutionsforme.com
Mike has been working at Learning Solutions since 2014. He currently runs several social clubs and substitutes as a social coach for groups. He previously was the director of a sports facility's entertainment program, where he coordinated parties, fundraisers, large scale events, and provided entertainment for guests. He graduated from Falmouth High School in 2002 and attained his Associate's Degree in Business from Cape Cod Community College. Mike has a passion for working with kids, with an emphasis on good sportsmanship, treating one another with respect, and having fun. He uses his knowledge in gaming and technology, as well as his creativity, to maximize the experience, potential, and enjoyment of his students. He currently attends Bridgewater State University in pursuit of a Bachelor's Degree in Psychology, with minors in Accounting & Finance and Communication Disorders.
In his spare time, Mike has a very active lifestyle. He enjoys playing basketball, tennis, swimming, frisbee, hiking, kayaking, and any other challenges life has to offer.
---