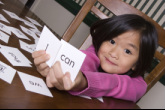 Social Tutorials
Social Tutorials offer topic-based, short seminars for children and teens looking to build and strengthen social competency around life activities and events. Social Tutorials are scheduled between 60-120 min., dependent on specific tutorial.
Tutorials are scheduled periodically throughout the calendar year, and open to current group students and their siblings; as well as to clinically matched new students who have completed the Application/Intake process.
Contact us for more information.
---
**Learning Solutions, LLC reserves the right to cancel or reschedule Social Tutorials due to low enrollment or unforeseen circumstances.