​ENROLLING FOR SCHOOL YEAR 2017-18
SOCIAL LEARNING GROUPS AND SERVICES
Click
here
to contact us!
or
Call 781-762-3750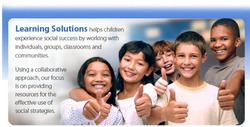 Thank you for voting us

2016
#1 FAMILY FAVORITE BOSTON PARENTS' PAPER
FOR ADHD AND SPECIAL NEEDS SERVICES

for two years in a row, and three years in TOP 5!

We are grateful for all the amazing families, clients and organizations we collaborate with each day to strengthen Social Learning! It is an honor each day to do what we do!
Specialized
Programs



​​Social Fit(R)
created by Tracey Stoll/
Learning Solutions, LLC 2013A Social Learning Program to Strengthen Body, Mind, and Self
A non-competitive, recreational program incorporating social learning/ executive functioning instruction that supports integration into community settings.Click here for more information about our
Social Fit(R)Program!

Social Learning Groups, Clubs and Services
​

In network providers with Blue Cross Blue Shield, Cigna and Tufts. Services covered dependent on individual client policies.COMMUNITY SOCIAL OUTING GROUPS FOR TEENS AND TWEENS on Tuesdays and Saturdays! For more information, click here

.

SOCIAL CLUBS meet periodically for thematic social opportunities. See our Services page for more information.

​​ Give your child the tools for social and emotional success! Our SOCIAL LEARNING GROUPS meet on weekday afternoons and weekends, for children & teens aged 3-18. For more information and our group application, click here

.

Consultation &
Curriculum Design
​

We support schools & organizations that provide instruction for students' social and emotional development. Click here to learn how we can work with your team through professional development, curriculum design, and consultation.

​
Learn more about our
SOCIAL NOTES ABOUT PEOPLE (S.N.A.P.) TMSocial Learning Curriculum! Supporting students development of social awareness across life environments. Click here.