SOCIAL ENRICHMENT CLUBS




Social Clubs provide children and teens opportunities to have

FUN

with their peer group while being supported by experienced staff. Clubs are scheduled periodically throughout the calendar year, and are based on thematic interests. Activities are planned and facilitated by Social Learning Staff, with a focus on helping students navigate interactions and experiences.

Clubs are open to all students and their siblings who have completed the Application/Intake process and are determined to be

developmentally ready in accordance with the Functional Levels of Client Placement.

Social Clubs are scheduled between 75-90 minutes.




MOBILE APP CLUB

Play multiplayer games like Minecraft, Clash Royale, and Terraria with your peers while existing socially within "our" world. Virtually strengthen your social skills in a social space with your peers!





REMOTE-CONTROL AND MODEL KIT CLUB

The Model Kit Club offers problem solving and collaboration with their peers. This club will delve into various 3D puzzles, landscapes, action figures, and other challenging puzzles.





DUNGEONS & DRAGONS CLUB

Students will follow an epic adventure in this fantasy tabletop role-playing game. Choose your character, battle enemies, and make mindful decisions! Your choices will affect the outcome of the story as well as other members of the group! (No experience necessary)





CARD CLUB

This club is for card collecting connoisseurs and students interested in learning how to play! Learn, or teach others, how to play card games such as Yu-Gi-Oh, Pokemon, and Magic the Gathering.





AFTERSCHOOL CLUB

(school year only)

Students are offered an enrichment opportunity in a small group setting with supported play opportunities. Students will exercise learned social expectations and skills, with support and direction from a social learning coach. Activities will include (but not limited to): arts and crafts, board games, movie-making, science experiments, recess games, group building challenges, and more.





​To register, or for more information, please contact info@learningsolutionsforme.com or 781-762-3750.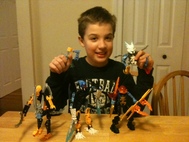 ---