Workshops and Trainings
We offer Workshops and trainings in a variety of settings
, including:

School/District In-Service Days (for Specialists, Teachers, Paraprofessionals, etc.

Parent Advisory Council Meetings

Medical Offices
Community Organizations
Regional Conferences
Professional Association Meetings
Out-of-School Programs (After school, Camp, etc.)
Please
contact us
to discuss a workshop for your group or organization.
We tailor each workshop to include lecture, discussion and hands-on activities to assure participants receive immediately applicable knowledge. Our workshop topics have included the following (but are not limited to):
Social-Emotional Learners, Skills and Development -
Tiered levels of "Social Learning Skills and Development" workshops specific to experience of audience.
Notes About People (S.N.A.P.)
(R)
, Tracey Stoll 2013 - Practice-driven curriculum to build social awareness and skills for students experiencing social deficits.
Implementing a Social Fit
(R)
Program,
Tracey Stoll 2013 - A Social Learning program to strengthen Body, Mind, and Self through non-competitive integration in recreational community settings.
Executive Functioning
– The impact on social-emotional learning
.
Developing a Successful "Lunch Bunch"
- For Social-Emotional Learners
.
Systematic Social Instruction
- To support learners' access of academic content
.
Leading Social Learning/Strategy Groups
- For diverse learners.
Putting Social Skills Instruction to Work through Effective Curricula
- Pairing visual and verbal instruction; role-playing; comic stripping; photo/video modeling; and more...
Strategies for Successful Inclusion
- Valuing ALL students.
F.A.P.E.
- Understanding accommodations and modifications to support struggling learners.
Structuring a "Social Club" to be Accessible For Students With Pragmatic Challenges -
ASD/AS/HFA/NLD/ADHD/Anxiety, etc.
Supporting Children with Disabilities and their Families
- In out-of-school and camp settings, medical offices, and community organizations.
Effective Strategies for Generalization of Social Skills/Strategies.
Understanding Those Confusing "Special Education BUZZWORDS!"
Disclosure in Inclusion Settings -
Resources, considerations, and making a plan.
Strategies for Social Behavior Success at Home & In the Community
​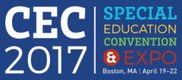 ---