Workshops and TrainingsWe offer Workshops and trainings in a variety of settings

, including:

School/District In-Service Days (for Specialists, Teachers, Paraprofessionals, etc.)
Parent Advisory Council Meetings
Medical Offices (Pediatricians, ER Staff, Phlebotomist staff, etc.)
Community Organizations
Regional Conferences
Professional Association Meetings
Out-of-School-Time Programs (After school, Camp, etc.)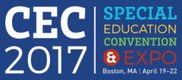 Please
contact us
to discuss a workshop for your group or organization.
We tailor each workshop to include lecture, discussion and hands-on activities to assure participants receive immediately applicable knowledge. Our workshop topics have included the following (but are not limited to):
. Social-Emotional Learners, Skills and Development

(Tiered levels of "Social Learning Skills and Development" workshops specific to experience of audience.)
.
Social Notes About People (S.N.A.P.)(R), Tracey Stoll 2013
(Practice-driven curriculum to build social awareness and skills for students experiencing social deficits.)
. Implementing a
Social Fit(R) Program, Tracey Stoll 2013

(A Social Learning program to strengthen Body, Mind, and Self through non-competitive, integration in recreational
community settings)
'
Executive Functioning and the Impact on Social-Emotional Learning
.
Developing a Successful "Lunch Bunch" for Social-Emotional Learners
.
Using Systematic Social Instruction To Support Learners' Access of Academic
Content
.
Leading Social Learning/Strategy Groups for Diverse Learners
.
Putting Social Skills Instruction to Work through Effective Curricula
Pairing Visual and Verbal Instruction Role Playing
Comic Stripping
Photo/Video Modeling
And More...
.
Strategies for Successful Inclusion: Valuing ALL Students
.
F.A.P.E.: Understanding Accomodations and Modifications to Support
Struggling Learners
.
Structuring a "Social Club" to be Accessible For Students With Pragmatic
Challenges (ASD/AS/HFA/NLD/ADHD/Anxiety, etc.) . Supporting Children with Disabilities and their Families
In Out-of-School-Time and Camp Settings
In Medical Offices and Settings
In Community Organizations and Settings
.
Effective Strategies for Generalization of Social Skills/Strategies . Understanding Those Confusing "Special Education BUZZWORDS!"
.
Disclosure in Inclusion Settings: Resources, Considerations, and Making a
Plan
. Strategies for Social Behavior Success at Home & in the Community
Did it, Done it, Now what? (A and B)
A. For Parent, Guardians and Caregivers: Exploring Documents, Resources and Making "Next Steps" Plan
B. For School and/or Organization Faculty and Staff: Expanding Curriculum Creatively, Resources and
Making "Next Steps" Plan for Instructional Best Practice
Community Medical Staff: Underestanding and Working with ASD/SEL patients and families


Join us at the following events/workshops, or
contact us
for more details.

Council for Exceptional Children (CEC) 2017
Special Education Convention and Expo
April 19-22
Boston, MA
http://www.cecconvention.org/
SCHOOL YEAR 2016-2017 WORKSHOP INFORMATION COMING SOON...
Email for more information!



Learning Solutions, LLC reserves the right to cancel, postpone or reschedule any workshop or training due to low enrollment or unforeseen circumstances. In the event of a cancellation, all paid registration fees will be returned in full to applicable party(ies).


* Denotes local, off-site location.
---