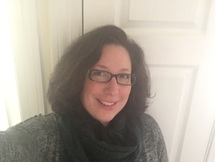 Tracey Stoll, MEd, BCSE, ACAS
Founder/Executive Director
Social-Emotional Learning/Educational Consultation
As an Educational Consultant, Tracey offers more than 20 years professional experience working with educational communities and organizations.
Tracey is professionally licensed in Special Education PreK-9/ Elementary Education 1-6. She has completed study in Speech Communication, Therapeutic Recreation, Masters of Education (Special Education), Board Certification in Special Education, and is an Advanced Certified Autism Specialist.
Tracey has accomplished clinical training in differentiated instruction, inclusive best practice, social-emotional learning development and
Social Thinking®.
She puts her expertise to work with students experiencing daily challenges symptomatic of ASD, PDD-NOS/HFA, AS, NLD, ADD/ADHD, Anxiety, and/or related pragmatic communication deficits. Tracey's professional experience spans work with students' ages preschool through high school, Administrators, Faculty and Staff, parents/caregivers,and community organizations.
Tracey specializes in design and modification of social learning instruction from individual students through district-wide initiatives. She is the creator of
Social Notes About People (S.N.A.P.)(TM)
curriculum which instructs struggling social learners to "snap" a moment in time, clue in to relevant details in the environment/people sharing the environment together, make a "social note" in their brain, and use this "note" to make and apply informed, communication decisions.
(S.N.A.P. (R) supports instruction and expansion of work designed for professionals working in the Social Communication, Behavioral Health and Educational Industries)
Tracey is the Founder/Creator of
Social Fit (R) Program
for social-emotional learners (SEL) who strive to integrate into their recreational community for increased health and overall body competency. This 3 component social learning program focuses on strengthening Body, Mind and Self through social executive function instruction that supports access to activities taking place within community settings.
Tracey is an active member of the following organizations:
​She is the recipient of the
"2009 Pride of Performance: Community Partner Award"
from the MA Department of Children and Families (DCF)
, for her SEPAC leadership in implementing community donation drive programs, to benefit Boston families in need.
Since founding Learning Solutions, LLC in 2010, Tracey has dedicated her work to building a
Social Learning Center that provides awareness, support, instruction and success across the life environments for socially challenged learners.
Learning Solutions is staffed by a multi-discipline Clinical staff licensed in Special Education, Board Certification in Behavior Analysis, Mental Health Counseling, Counseling Social Work, Speech and language Pathology. And additionally supported with trained staff of Social
Behavior Coaches, ABA Tutors and Associates in Criminal Justice. Learning Solutions work
has since been recognized with honors from community, colleagues and clients:
Awarded #1 Family Favorite 2015 & 2016: Best of the Best: Boston Parents' Paper ™ & ADHD/Special Needs Services
Awarded Top 5 Family Favorite 2014: Best of the Best: Boston Parents' Paper ™ ADHD/Special Needs Services
Awarded VIP Women of the Year for Educational Entrepreneurship 2014: National Association of Professional Women (NAPW), New England Chapter
Awarded Best of Norwood 2013, 2014, 2015 & 2016: Social Learning Center
When not at Learning Solutions, Tracey is the mother of three boisterous sons! She is proud to wear the many "hats" of adoptive, biological, special needs and typically developing parent experiences. Tracey enjoys reading, swimming, laughing, and of course being social! She is a life-long learner whose passion is to continually build educational experiences that enable ALL students to access learning, life and social success. EVERY learner brings special value to the community!
To talk in more detail with Tracey, she can be reached at
tstoll@learningsolutionsforme.com
,
781-762-3750.
---